---
Our Dermatologist – Brandon T. Beal, MD, FAAD

Board-Certified Cosmetic Dermatologist

Fellowship-Trained Mohs Surgeon &
Facial Reconstructive Surgeon
---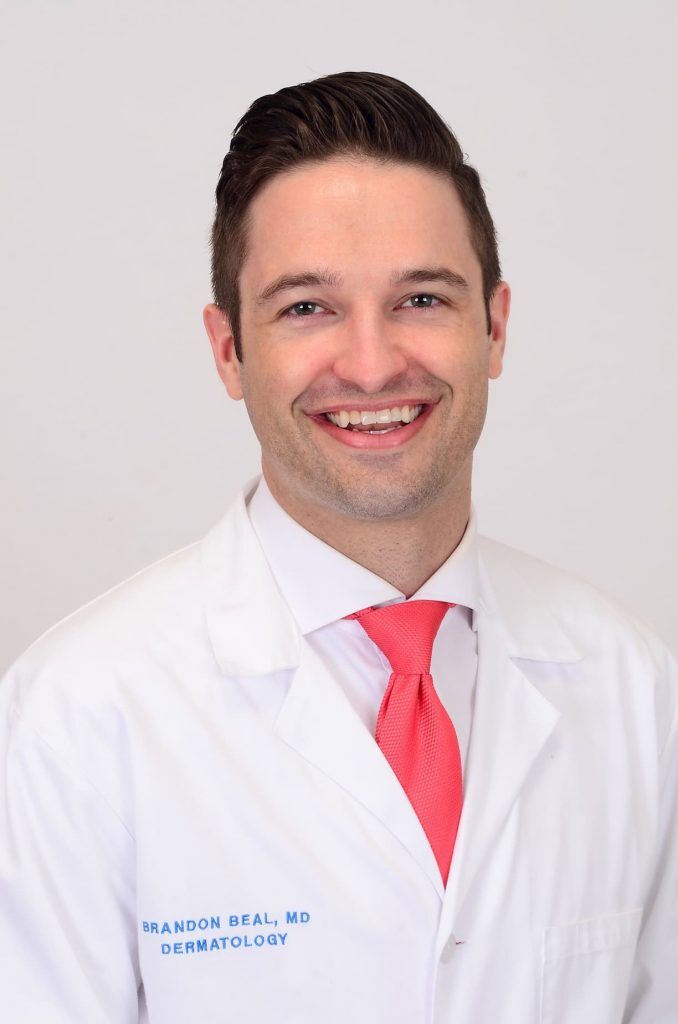 Brandon T. Beal, MD, FAAD, is a Board-Certified Cosmetic Dermatologist, Mohs Surgeon, and Facial Plastic and Reconstructive Surgeon. Dr. Beal is an expert in facial rejuvenation and anti-aging skin care, helping patients achieve beautiful natural results.
Dr. Beal works closely with each patient to help you achieve your goals. Before any treatment, Dr. Beal wants to understand your aesthetic concerns. He will explain different treatment options and together with you, come up with an individualized treatment plan to help you accomplish your unique goals. This collaborative approach helps you feel comfortable and confident that you are getting the highest quality and compassionate care.
Dr. Beal offers a wide-range of services to address fine lines, wrinkles, age spots, skin laxity, hair loss, unwanted skin growths, and the appearance of scars. Treatments he offers include neuromodulators such as Botox and Dysport, soft-tissue augmentation (injectable fillers and other treatments), microneedling, PRP for hair restoration, chemical peels, and minimally invasive cosmetic surgery.
Dr. Beal completed his dermatology residency at the Cleveland Clinic Dermatology & Plastic Surgery Institute and his fellowship in Mohs Micrographic Surgery, Facial Plastic and Reconstructive Surgery, and Dermatologic Oncology at Zitelli & Brodland, PC. He is a Fellow of the American Academy of Dermatology and the American College of Mohs Surgery. Dr. Beal is a member of the Baptist Health Medical Staff.