---
Our Dermatologists
---
Angelia L. Stepien, DO, FAAD
Board-Certified Cosmetic Dermatologist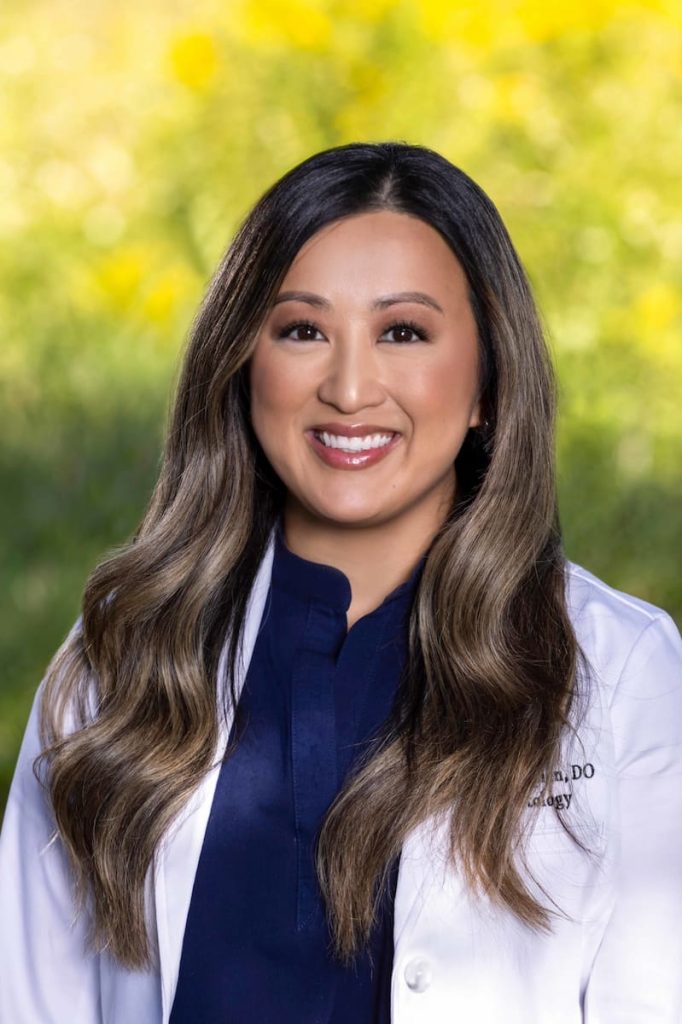 Dr. Angelia Stepien is a Dermatologist and Dermatologic Surgeon who specializes in the care and treatment of adult and pediatric skin, hair, and nail disease.
Patients can trust that they will receive the highest quality care given Dr. Stepien's advanced training in medical, surgical, and cosmetic dermatology. Dr. Stepien understands that each skin concern is unique and takes time to tailor treatments to her patient's individual goals and lifestyle. From performing routine skin exams to complex cosmetic treatments, Dr. Stepien is committed to providing outstanding care to each of her patients.
Dr. Stepien is a Buffalo, New York native (Go Bills!) and attended the University at Buffalo where she graduated summa cum laude with dual degrees in Biology and Psychology and a minor in Health & Wellness. Dr. Stepien continued her education at Liberty University where she received her medical training.
Dr. Stepien completed her residency in Dermatology at Mercer University School of Medicine where she trained at Orange Park Hospital and served as Chief Resident. Dr. Stepien has presented her research at local, regional, and national conferences and has several publications in the field of dermatology.
Dr. Stepien is an active member of the American Academy of Dermatology, Women's Dermatologic Society, and American Society for Dermatologic Surgery. Locally, Dr. Stepien is involved in the Jacksonville Dermatologic Society and Florida Dermatologic Society. Dr. Stepien enjoys medical outreach and education and, for the past three years, has had the privilege of working with patients in the greater Jacksonville area both in the clinic and in the community.
When not in the office, Dr. Stepien enjoys traveling, golf, and spending time with her husband, Karl, and their two puppies, Abby and Izzy. On the weekends you can find her checking out the newest restaurant in town or getting some R&R by the pool (with plenty of sunscreen, of course).
---
---
---
Brandon T. Beal, MD, FAAD

Board-Certified Cosmetic Dermatologist

Fellowship-Trained Mohs Surgeon &
Facial Reconstructive Surgeon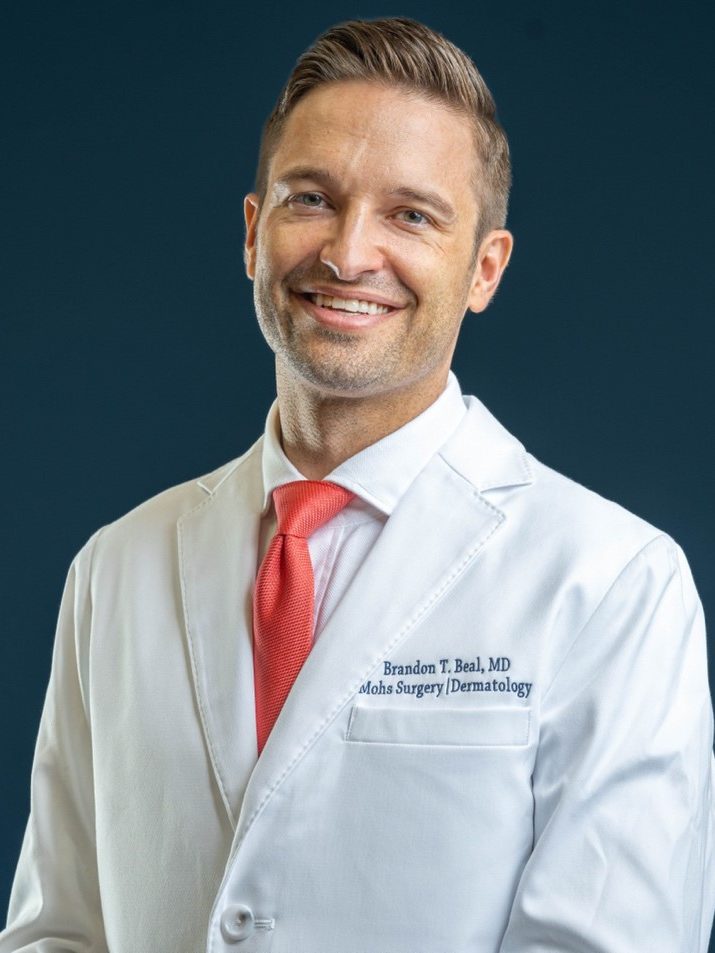 Brandon T. Beal, MD, FAAD, is a double Board-Certified Mohs Micrographic Surgeon and Cosmetic Dermatologist. He completed a fellowship in Mohs Micrographic Surgery and Facial Plastic and Reconstructive Surgery.
Dr. Beal specializes in procedural dermatology, Mohs Micrographic Surgery, and facial plastic and reconstructive surgery, treating some of the most challenging skin cancers, tumors, and cutaneous growths. Dr. Beal practices evidence-based medicine following the National Comprehensive Cancer Network guidelines and American Joint Committee on Cancer staging criteria.
Dr. Beal is an expert in facial rejuvenation and minimally invasive cosmetic surgery, helping patients achieve natural beautiful results. Dr. Beal works closely with each patient to help them achieve their goals. Before any treatment, Dr. Beal wants to understand your aesthetic concerns. He will explain different treatment options and collaboratively come up with an individualized treatment plan to help you accomplish your unique goals. This collaborative approach ensures you receive the highest quality care in a warm and compassionate environment.
Dr. Beal helps patients who have been botched, using his passion and creativity to correct major skin deformities such as depressions or indentations, scars, and skin pigmentation or discoloration issues.
Dr. Beal completed his dermatology residency at the Cleveland Clinic Dermatology & Plastic Surgery Institute and his fellowship in Mohs Micrographic Surgery, Facial Plastic and Reconstructive Surgery, and Dermatologic Oncology at Zitelli & Brodland, PC.
Dr. Beal is a Fellow of the American Academy of Dermatology and the American College of Mohs Surgery and an active member of the American Society for Dermatologic Surgery and American Medical Association. Dr. Beal's research is published in national peer-reviewed journals. Please see his works in the National Library of Medicine.
Dr. Beal is a St. Louis native who attended St. Louis University and St. Louis University High School. He graduated Summa Cum Laude with a degree in Business Administration and a concentration in finance. When not in the office, Dr. Beal enjoys spending time with family, reading, and traveling.
Please visit Dr. Beal's Before and After Gallery and check out his fantastic reviews.

Amanda Fair- Practice Manager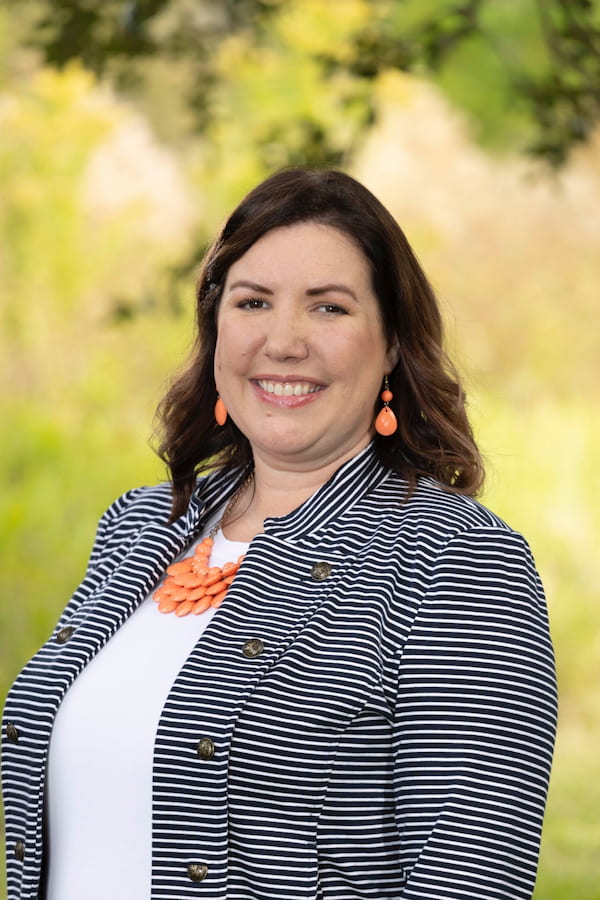 Amanda joined Jacksonville Dermatology and Cosmetic Surgery in the fall of 2021, bringing with her over 10 years of managerial experience in the medical field. As the Practice Manager, Amanda is responsible for the day-to-day operational management of the clinic on behalf of Dr. Beal. She wants to ensure a positive experience for each patient at Jacksonville Dermatology and Cosmetic Surgery.
Amanda resides in Georgia with her husband and two children. She enjoys her time off with days on the beach, live music, travelling, and cheering on the UGA Bulldogs. Go dawgs!
Bryan Jenkins- Clinical Lead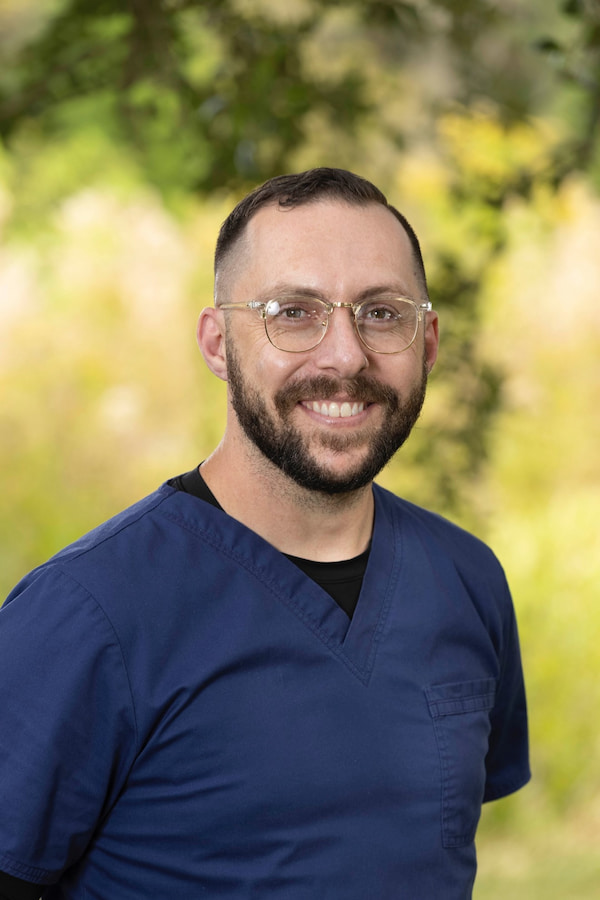 Bryan joined Jacksonville Dermatology and Cosmetic Surgery in the spring of 2021 after honing his skills as a Certified Clinical Medical Assistant through the National Healthcare Association. As a Medical Assistant, Bryan is American Red Cross Certified in Adult and Child CPR and AED administration. On a typical day, you'll find Bryan assisting Dr. Beal with exams or surgeries, often showing off photos of his beloved dogs or telling ridiculous dad jokes.
Bryan resides in Murray Hill, Jacksonville with his wife and two dogs. On his days off, Bryan enjoys hand building and playing guitars, doing extensive yard work and cheering on the Colorado Rockies baseball team. Do you have photos of your dogs? Bryan would love to see them!
Kiera Martin – Medical Assistant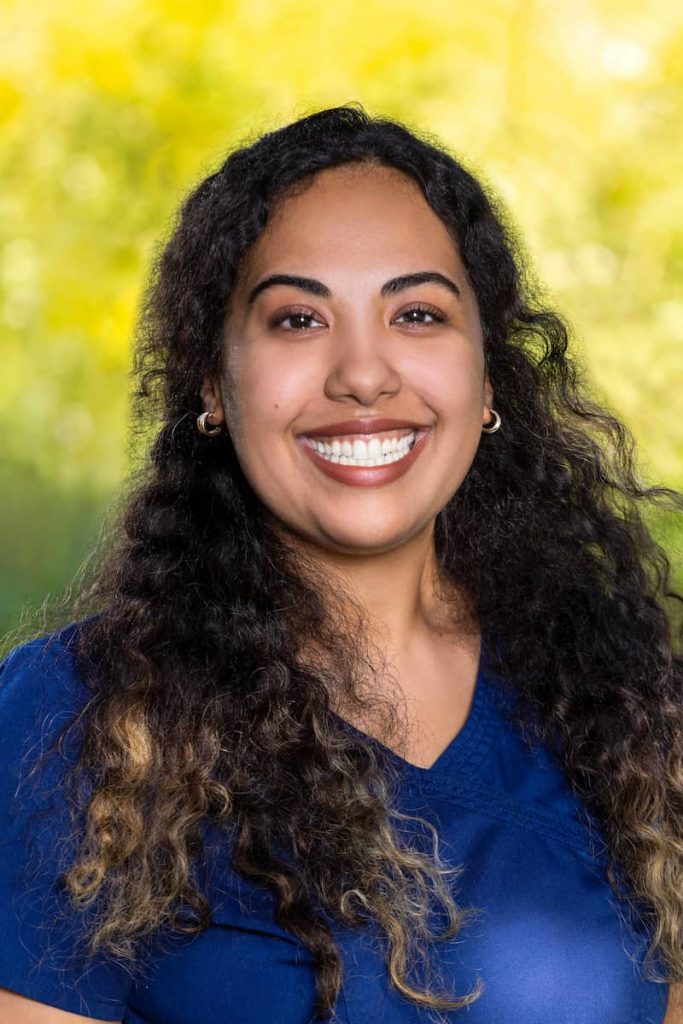 Kiera joined Jacksonville Dermatology & Cosmetic Surgery in the Spring of 2022. She has worked as a Medical Assistant for three years and has a bachelor's degree in Biological Sciences from Florida State University.
Kiera lives near the town center with her high school sweetheart fiancé and their three year old Shih tzu Gigi. Kiera has lived in Jacksonville for five years and loves trying new restaurants and frequenting the beach. Some of Kiera's favorite hobbies are reading and calligraphy.
Julia Acker- Front Office Coordinator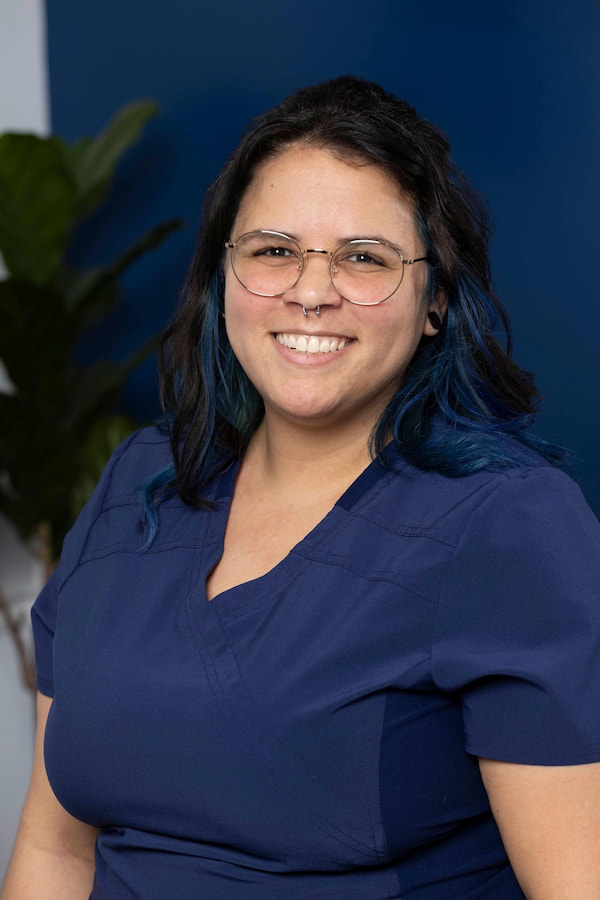 Julia joined Jacksonville Dermatology and Cosmetic Surgery in January of 2022 with 5 years' experience in various medical offices. Julia loves patient interaction and greeting everyone she encounters.
Originally, she is from South Florida, but moved up to Jacksonville in 2013. In her free time, she loves to crochet, attend a good concert, and most of all spend time with her two dogs. She is thrilled to be a part of the team and looks forward to meeting you.


Sherri Nuss- Billing Manager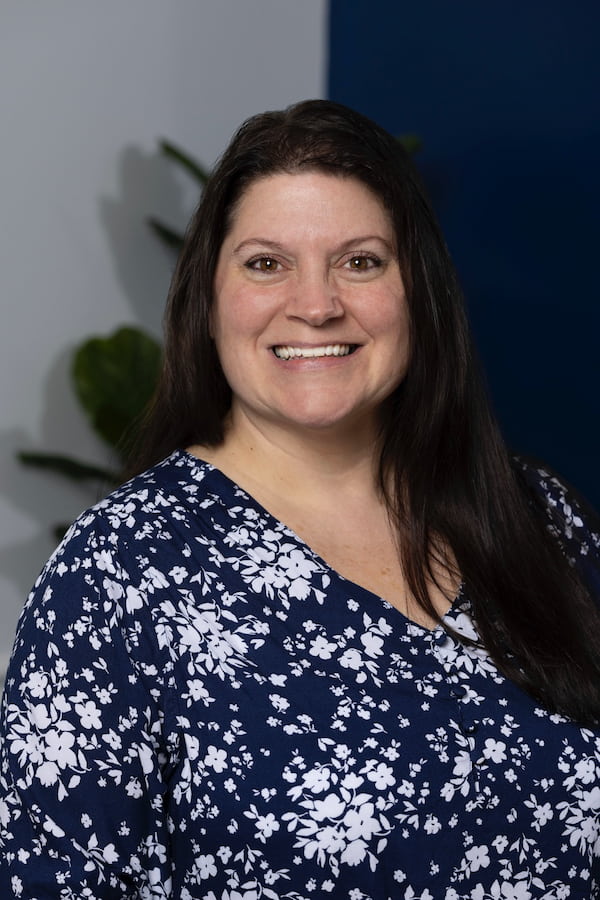 Sherri joined Jacksonville Dermatology and Cosmetic Surgery in September of 2020. She has over 25 years in the medical field specializing in billing, management, insurance, and clerical. She is a Certified Professional Biller and has specialized in Mohs and Dermatology since 2012. Sherri is responsible for all billing aspects for the practice to ensure proper billing and procedures are adhered to for both the practice and the patients.
Sherri has three children, two adult children and one son still at home. She has 3 grandchildren and spoils them every chance she can. She enjoys her time off spending time with her family and friends. She also does charity work with the Order of the Eastern Star.